1. Why can't open the InDesign template?
Because you have the version of InDesign CS4, CS5 or CS6. You should open the IDML File because this file is exclusive for CS4, CS5, CS6 and CC.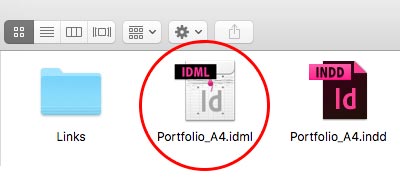 Read more: How to Open the InDesign Templates?
---
2. How to Download the FREE InDesign Templates?
You can download our free templates in 2 ways:
Direct downloads
Some free templates are sent via email by a previous subscription to the email newsletter.
---
3. I have missing links. How to fix this issue?
You should unzip all the elements of the zip in the same folder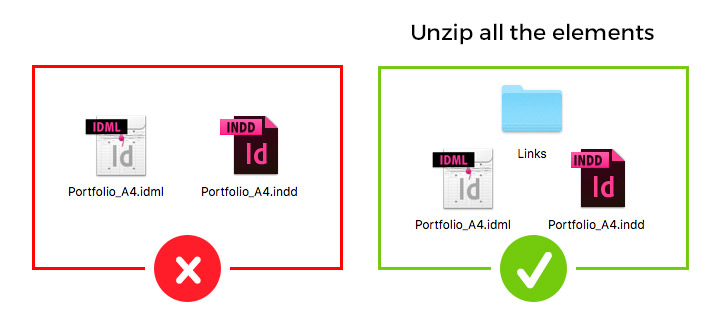 ---
4. Can I open the InDesign Templates on PC and MAC?
Yes, you can open our Templates in your PC or MAC.
---
5. Can I use Templates for multiple clients?
Yes, you can use the InDesign Templates in commercial work, such as client projects for unlimited designs.
Read more: Licenses
---
6. Are fonts included with my template?
No. We are design our Templates with FREE Fonts, You can see the links of the Fonts in the attached file.
---
7. Where can I download free photos for my templates?
Companies like iStockPhoto or iStockPhoto do not allow their images to be redistributed and only allow use in preview images for our Templates. But We have a list of +100 Free Stock Photography Sites .
Read more: Why Are Stock Photos Not Included In Our Templates?
---
8. Why does the "Basic Paragraph" appear with styles?
You can clean the Paragraph Styles with ONE click.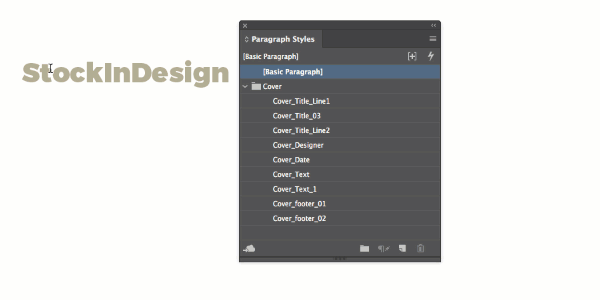 ---
9. How to unlock the text into InDesign Templates?
You can edit this text in the Master Pages. Remember that there may be more than 1 Master Page and you must make the change on all Master Pages.
Read more: How to edit (unlock) the text in the InDesign Templates?
---
10. Why does the logo and StockInDesign images appear throughout the template?
They are elements that you must replace for your images and logos.